When it comes to hiking, having the right footwear can make all the difference between an enjoyable adventure and an uncomfortable trek. Oboz hiking shoes have been gaining popularity among outdoor enthusiasts for their innovative design, durability, and commitment to sustainability. In this blog post, we'll dive into the world of Oboz hiking shoes and explore what sets them apart in the realm of outdoor footwear.


The Oboz Difference

Founded on the principles of creating functional and environmentally responsible footwear, Oboz has quickly risen to prominence in the hiking community. What makes Oboz hiking shoes stand out? Let's delve into some key aspects:

1. **Quality Craftsmanship:** Oboz takes pride in crafting hiking shoes that are built to last. Each pair is meticulously designed and constructed using high-quality materials to ensure durability and performance on the trails. From the stitching to the lacing system, every detail is carefully considered to provide hikers with a reliable and comfortable shoe.

2. **Footbed Technology:** One of the standout features of Oboz hiking shoes is their proprietary BFit footbed technology. This anatomically designed insole offers superior support, cushioning, and stability. Whether you're tackling steep ascents or navigating rocky terrain, the footbed works in harmony with your foot's natural contours to minimize fatigue and enhance overall comfort.

3. **Outsoles that Grip:** Oboz shoes are equipped with rugged outsoles that provide exceptional traction on various surfaces. Their unique lug patterns, often incorporating environmentally friendly rubber compounds, ensure a secure grip, giving hikers the confidence to tackle both wet and dry trails.


4. **Sustainability Commitment:** Oboz is committed to minimizing their environmental impact. They partner with organizations like Trees for the Future to plant a tree for every pair of shoes sold, contributing to reforestation efforts. Additionally, the brand incorporates recycled materials into their products and focuses on reducing waste throughout their supply chain

Oboz offers a diverse range of hiking shoes to cater to different preferences and trail conditions. Here are a few popular models that have garnered positive reviews from outdoor enthusiasts.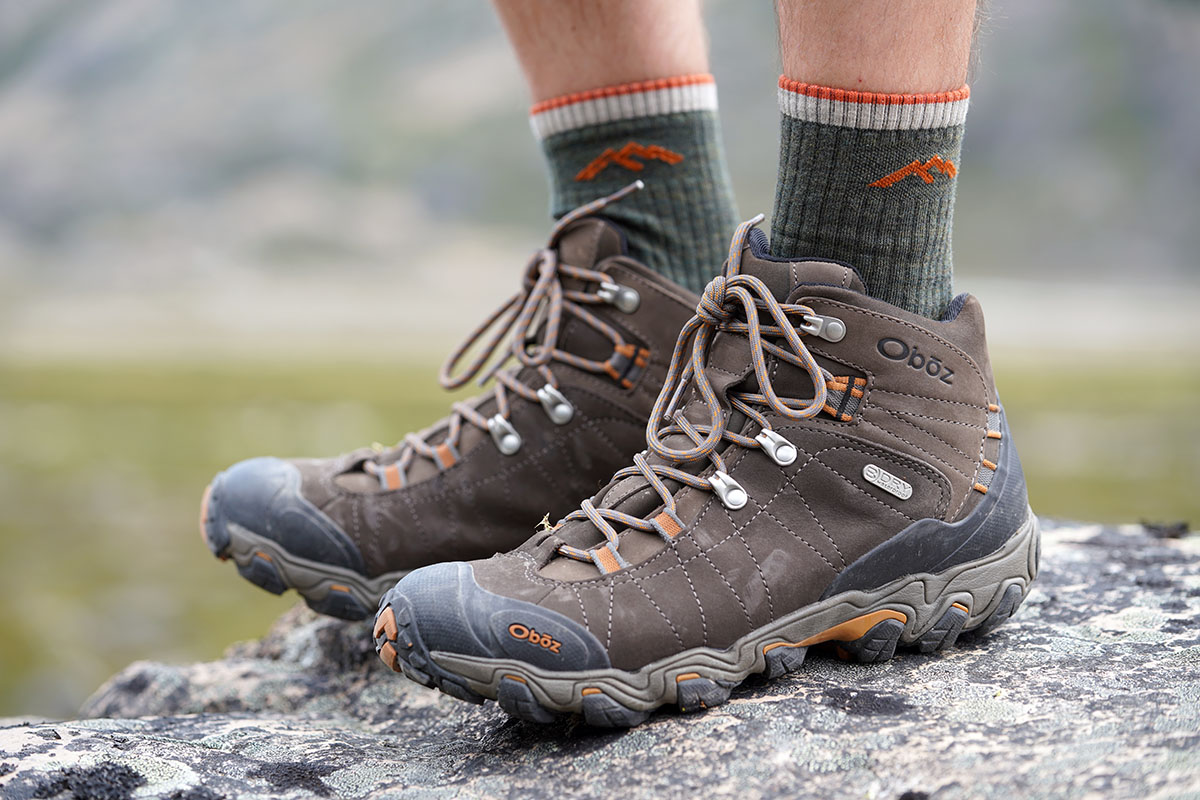 Investing in a quality pair of hiking shoes is an investment in the quality of your outdoor experiences. Oboz hiking shoes offer a winning combination of durability, comfort, and sustainability, making them a favorite among hikers of all levels. Whether you're embarking on a leisurely day hike or a demanding backcountry adventure, Oboz has a shoe designed to support you every step of the way. So, lace up a pair of Oboz hiking shoes and hit the trails with confidence, knowing that your footwear is up to the challenge.